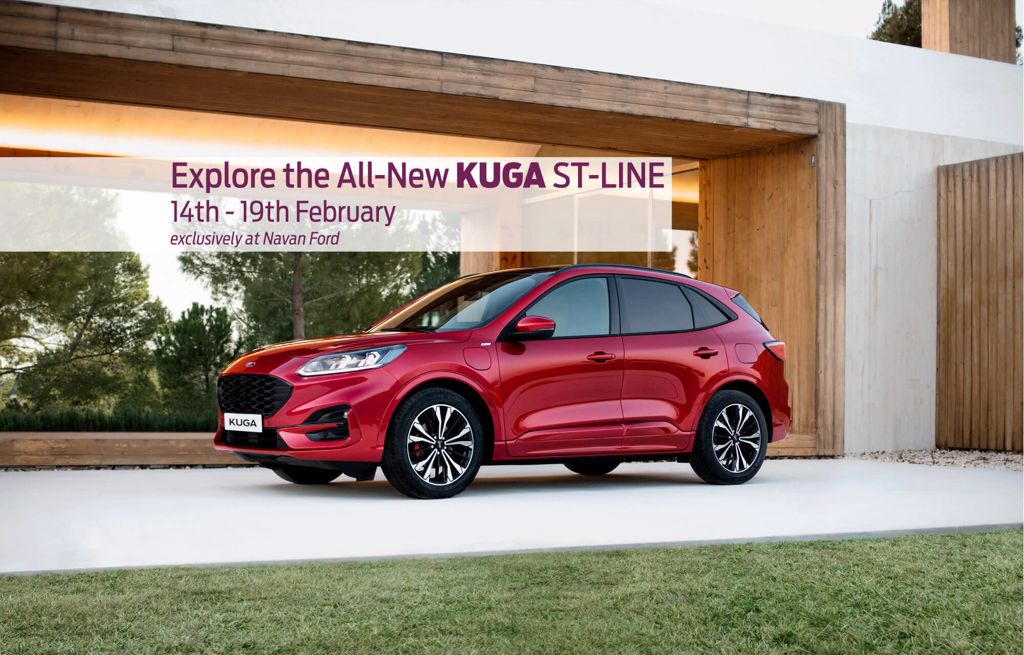 Explore the All-New Kuga!
Navan Ford is excited to announce that we will have the All-New Ford Kuga in our showroom!
This Friday, 14th February until Wednesday, 19th February
This is your opportunity to explore a brand-new pre-production model of the 2020 Ford Kuga up close - one of a selected few!
Get in contact with us today to for more information.
News